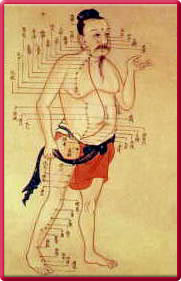 Acupuncture & Preventive Medicine Specialists
Looking for Acupuncture & Preventive Medicine Specialists? Yes, you came to the right place. Our well trained Physicians provide Courteous and Quality Service to every customer. Enjoy being treated special!
Our Mission
Provide professional, courteous and quality service to every customer.

Our Profile
Jade Clinic has been serving Dallas, Texas and the surrounding areas since 1996. When you come to Jade Clinic you enjoy the benefit of being treated by specialists trained in both Chinese and Western Medicine in China for 8 years.
We have 18 years of experience in Acupuncture and Oriental Medicine. We specialize in women's health care, children's learning & development, and pain & stress management. We speak English, Mandarin Chinese, and Cantonese.
We have built a solid reputation throughout the community due to our dedication to patient health. It is the reason for many patients calling us again, and about 80% of our new patients are referred to us by our current satisfied patrons.
General Health Issues

| | |
| --- | --- |
| | Stress & Pain Management without drugs |
| | Urinary Tract Disorders, Recurring Infection, Interstitial Cystitis |
| | Irritable Bowel, Colitis, Recurrent stomach ache |
| | Allergy & Asthma prevention and control |
| | Smoking cessation - Break addition to cigarettes |
| | Drug addition - Break addiction to habit forming drugs |

Women's Health Issues

| | |
| --- | --- |
| | Menstrual Cramps, Uterine Fibroids, Endometriosis |
| | Reproduction & Pregnancy - Increase the success rate of IVF, Miscarriage prevention, Infertility issues |
| | Maternity Support - Eliminate/minimize morning sickness, Post-labor recuperation, Correct the breech presentation, Induce labor past the due date (post-term) |
| | Alternatives to Hormone Replacement Therapy - Control weight gain, chronic fatigue, aging and liver spots, water retention, hot flashes, vaginal dryness, osteoporosis, mood swings and depression associated with Menopause |
| | For more details please visit http://www.acupuncture4women.com |

Contact Information
Why wait, please call us for more information. We could explain how we could help you with your situation. We are available for a courtesy consultation in person, by email, or by phone, if you would like to decide whether acupuncture is right for you. And remember, our fees for each subsequent visits is only $80 per visit and your Insurance may cover it.
Dallas Location

Frisco Location

Hours

Tuesdays and Wednesdays
8:00 AM to 5:00 PM
Friday
8:00 AM to 3:00 PM

Telephone

214-893-4321

Postal address

Jade Clinic in Dallas,
6380 LBJ Freeway, #180
Dallas, Texas 75240

Hours

Mondays and Thursdays
8:00 AM to 5:00 PM
Saturday
8:00 AM to 12:00 Noon

Telephone

214-662-2267

Postal address

Jade Clinic in Frisco,
3010 Legacy Drive, Suite 200

Frisco, Texas 75034
Electronic mail
General Information: jadeclinic6380@gmail.com
Webmaster: webmaster@jadeclinic.com